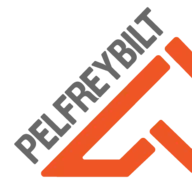 Messages

108
T3G Member

#208

Pelfreybilt ::: 3rd Gen Tacoma - Dual Swingout Rear Bumper ::: Pre-Order SPECIAL
AVAILABLE IN STANDARD AND HI-CLEARANCE OPTIONS
- Dual Swing Arms (NOT available in single gate)
- Fold Down Table (passenger side, inside gate)
- Dual Antenna Mounts
- Hi-Lift Mount
- Reverse Light Cutouts (for Baja Designs S2 Flush Mounts. filler plates are included)
- Spare Tire Carrier
- Backup Camera Relocation (for your stock camera)
- Flip Up License Plate Mount (covers hidden rear hitch)
- Hidden Rear Hitch (bumper requires removal of stock hitch)
- (2) Mounting Plates allowing installation of any 2 mounts we offer (
propane, CO2, NATO can, Rotopax
) mounts sold separately
- Backup Sensor Cutouts (plugs includes for those without)
- Completely Sealed Bearing Hinges (no maintenance required)
- Lockout Pins & Internal Stops (prevents gate from opening too far and damaging vehicle)
Standard - $1620 ($1924 Powder Coated)*
Hi-Clearance - $1825 ($2186 Powder Coated)*
*Pricing may change very slightly. If pricing does change Pelfreybilt will contact you directly
WEIGHT
Standard (135-145lbs)*
Hi-Clearance (180-190lbs)*
*Production weights may vary
LEAD TIMES
12-14 weeks once production is started.
PRE-ORDER DETAILS
As part of the Pre-Order we are offering a SPECIAL deal for members. Members will receive:
- Exclusive T3G Swag Pack
- Priority Ordering (Receive your bumper a few months before standard orders)
- Discounted Pricing on mounting solutions
Email your FULL NAME, PHONE #, ADDRESS, and BUMPER (standard or hi-clearance) to
michael@pelfreybilt.com
. Please include subject "T3G REAR BUMPER".
If you would like any mounting solutions please check them out
here
, and include details in your email to Michael.
FAQ
Q - If I order my bumper today (6/20) when should I expect to see it?
A - THE BUMPERS ARE STILL IN THE DEVELOPMENT STAGE. WE HAVE DONE ALL OF OUR DESIGNS IN OUR CAD PROGRAM, WE HAVE DONE OUR STRESS ANALYSIS AND NOW HAVE TO BUILD AND TEST A PROTOTYPE IN THE REAL WORLD APPLICATION. THIS WILL TAKE ROUGHLY 6 WEEKS AND THEN IT WILL GO INTO PRODUCTION. ONCE PRODUCTION STARTS 12-14 WEEKS.
Q - Will you email us if the pricing changes?
A - ABSOLUTELY! WE DON'T EXPECT IT TO CHANGE, BUT THERE IS ALWAYS THE CHANCE SOMETHING CHANGES DURING PROTOTYPING. A SMALL COMPONENT CHANGE COULD IMPACT THE PRICE SLIGHTLY.
Q - Should we call or email if we need to change our order?
A - EMAIL WOULD BE PREFERRED (
michael@pelfreybilt.com
)
-Pelfreybilt
www.pelfreybilt.com

Last edited: