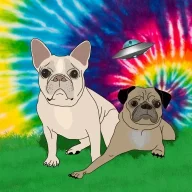 ✓ • Mythical
Badministrator
Messages

6,779
Upvotes Recieved

11,831
Location
First Name

Tyler
Truck Year

2017
Truck Color

Quicksand
Truck Grade

Off-Road
Cab & Bed

Double Cab, Long Bed
Transmission

Automatic
T3G Member

#1
So for the 800 and 1000, what shocks/coilovers?
Were they on your 5100's?

Now you're on Icon/700lbs? I assumed the dampening on them make up for it?
The 5100s were on Dakar 800 lb in the rear with the OME 887 coils in the front (590 lb). That's not pictured in either of those photos.
In the bottom photo, it's still the Dakar 800 lb in the rear with Icon 2.5 remote resi shocks in the rear and Icon 700 lb adjustable coilovers in the front. The fact that they are adjustable and the 5100s technically aren't is already a convenient way to reduce sag in the front. The adjustment alone is probably enough to get your front sitting where you want it but I would still get heavier coils.
The top photo is what I currently have and the only difference is the 1000 lb Dobinson leaf springs.
Last edited: