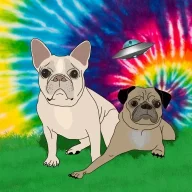 ✓ • Paragon
Badministrator
Tacoma3G O.G.
Messages

6,208
Upvotes Recieved

9,994
Location
First Name

Tyler
Truck Year

2017
Truck Color

Quicksand
Truck Grade

Off-Road
Cab & Bed

Double Cab, Long Bed
Transmission

Automatic
T3G Member

#1
I'm coming up on my 10,000 maintenance mark, and it has me thinking... I know I changed my oil and 2,500 and then again at 5,000 (I know, I know), but I don't remember if I used Mobil 1 synthetic like I do for everything, or if I used Toyota's oil.

I've never brought my truck into Toyota for maintenance yet, but I probably will for this one. Just not sure what oil I should have them use. And then I guess 10,000 mile intervals are the norm nowadays? It's not that I don't trust Toyota, it just feels weird coming from a 6.2 diesel that I changed every 3,000, lol.