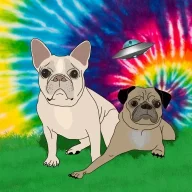 🔟 Mythical
Badministrator
Messages

8,001
Reaction score

15,626
Location
Truck Year

2017
Truck Color

Quicksand
Truck Grade

Off-Road
Cab & Bed

Double Cab, Long Bed
Transmission

Automatic
Build Thread
T3G Member

#1
Apparently.
I thought you could because I've seen the videos of people doing this on older Tacomas and 4Runners. But on a 3rd gen, apparently you need to pull the whole steering rack first because you can't remove either bolt:
I'm also pretty sure Toyota claims you need to lift the engine to be able to get the rack out, although I know that's not true. So I guess I'm pulling my steering rack tomorrow.
My truck does what I can only describe as "this annoying thing" where you can essentially feel and hear the rack move during stopping and accelerating. So I bought polyurethane bushings to replace the OEM ones with.
So far I'm 0 for 1. I'll probably go 0 for 2 when I finally get the rack out and back in with the new bushings and the truck still does "the thing" because this wasn't even the problem, lol.