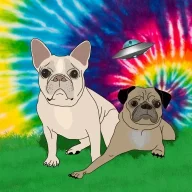 ✓ • Mythical
Badministrator
Messages

7,167
Reaction score

13,308
Location
First Name

Tyler
Truck Year

2017
Truck Color

Quicksand
Truck Grade

Off-Road
Cab & Bed

Double Cab, Long Bed
Transmission

Automatic
T3G Member

#1
I wasn't sure if I was gonna make this post but I feel like I owe to all of you because you all mean so much to me.
I've been MIA for almost two weeks. Both here on the site and with the Instagram posting.
Without sugarcoating it at all, I was in the hospital due to an overdose/suicide attempt. Now that it's over, I'm actually feeling really alive. I'm working on getting some things right and then when I'm ready I'll be back to building T3G in full force.
For those of you that paid for stickers and still don't have them, they are all mailed out now. If you are
@Kurupt_Hawaiian
though, you'd better fucking get yours. If you still don't get your stickers I'm just gonna give you the entire website at this point, lol.
I feel extremely unprofessional right now (but for those of you that know me, that probably sounds just about right for my dumbass, so I guess we're in good hands).
Seriously, thank you for supporting myself and the site. I was ecstatic to see everything is still running smoothly even without me being around. I cannot wait to take T3G to the next level and have another huge meet with you guys.
And as always, thanks
@Jay
and
@PROTACO17
for picking up all my slack.
Miss you guys. Love you guys. #howgayami