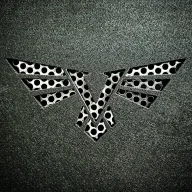 victory4x4.com
T3G Vendor (Onyx)
Messages

257
Location
First Name

Daryl
T3G Member

#1,346
Today, March 23rd, Michigan's Governor issued a stay-at-home order for all employees of non-essential businesses until April 14th. For the safety of our employees, we are complying with that order and sending everyone home and closing our physical location for the duration. Customer service and tech support will still be available, but please bear with us as our team learns to manage that from home. As of right now, the best way to contact us would be via e-mail at
info@victory4x4.com
On the production side, we did see the writing on the wall the last couple weeks and have been sending as much product out the door as possible. If you are waiting on an order and don't see a tracking number in your inbox today, please know that we will be back to 100% production capacity as soon as we safely and legally can get the whole gang back together.
We aren't closing the website, so you can still place an order and even save a little coin using the code "TAXSALE". Our standard lead times will take effect the second we get the gears turning again.
We'd just like to say we have one of the best teams we have ever had here, and we are doing everything in our power to keep everyone employed and healthy during this chaotic time.
We appreciate your understanding and patience.