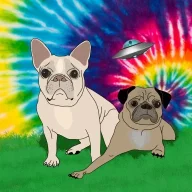 T3G Level: Legendary
Badministrator
T3G O.G.
Messages

4,882
Location
First Name

Tyler
Military

Marine Corps (Vet.)
T3G Member

#1
May 1, 2020 was our forum's 2 year anniversary!
I apologize for being a little late on celebrating my own website's anniversary. Paige and I have been going through unusual days and weeks due to COVID, just like most people. So, I honestly didn't notice the date until today.
Nonetheless, I am stoked to be able to say we reached this milestone.
I've said it so many times, but starting a forum after 2009 tends to be a difficult thing to succeed at. Forums were a huge part of the internet in the early 2000s. They obviously still are, but most of the active ones today have been online for 10+ years, which is how they remain at the top. The reason it is so hard to successfully build a brand new one nowadays is because of Facebook and Reddit. Personally, I can't stand Facebook, but I do understand why it appeals to so many less-internet-savvy folks. Tacoma Facebook groups do have their pros. And Reddit in general, I browse all the time, though I don't think it is a great platform for our niche specifically.
What I am getting at is how thankful I am for all of you that have chosen Tacoma3G as your primary Tacoma community. Nothing I could do, regardless of how well I do it, would matter, if we didn't have thousands of members that are actively contributing to discussions on our forum. You guys posting and engaging with each other is what really counts. I also seriously appreciate everyone who makes a donation because that money allows me to pay for the server and more importantly, give it back to you with things like RotM. If you ever notice our members online list, there are usually more blue usernames than black ones, which is awesome.
The other thing I need to mention is the fact that you guys keep on chugging even when I'm slacking. I wish I posted way more. I wish I implemented my new ideas faster. I wish I did more to make your overall experience at T3G better. While I do push out new features occasionally, there is so much more I want to do, but sometimes I do lose motivation for no reason. And you guys never seem to be disappointed in me when I am less active. Thank you for that. If you never stop using the forum, I will never stop maintaining it. And I sure as fuck won't sell it to some bullshit forum-buying corporation like Internet Brands, lol.
I normally like to pair our milestones with a giveaway, but
@Mr. Nobody
is actually about to post a T3G-in-part giveaway on his Instagram. And we also have May RotM coming up, which is set up to be sponsored by one of our vendors again. June's is also looking to be sponsored by a vendor.
I'm not sure if I mentioned it yet, but thank you for being a member of Tacoma3G and I look forward to making this post again in one year from now!