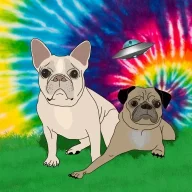 ✓ • Mythical
Badministrator
Messages

7,167
Reaction score

13,294
Location
First Name

Tyler
Truck Year

2017
Truck Color

Quicksand
Truck Grade

Off-Road
Cab & Bed

Double Cab, Long Bed
Transmission

Automatic
T3G Member

#1
#T3GTuesday: Tacoma

3G

's weekly photo contest!
Current prize:
Tacoma3G t-shirt
HOW IT WORKS
Post one photo entry of your truck and your Instagram name (if you want to be tagged), in this thread.
I will repost your entry on the @tacoma3g Instagram account and tag it with #T3GTuesday for tracking.

Each Tuesday following, the truck that received the most likes on Instagram over that previous week is the winner.
RULES AND CONDITIONS
This is an ongoing contest, however only entries made on a Tuesday are eligible. If you post of a photo of your truck in this thread outside of 0000 and 2359 on a Tuesday, it will not get reposted to Instagram. If it is Tuesday in YOUR timezone when you posted, it counts.

Your photo may not get reposted for an unknown reason. If that happens, feel free to ask me what happened. I'll explain and then you may enter for the following week.

You will find out if you won or not on the Tuesday following the one you entered on.

If you did not win, you may enter again with the same photo or with a different one.

If you do win, you may not win again for the same prize. If the prize is ever different than what you've already won, you may enter again.

In the event of a tiebreaker, the Tacoma3G member with the most "likes" on their forum account will take the win.

Besides having a Tacoma3G.com account to post your photo in this thread, there currently no other requirements to be eligible to enter.

Rules are subject to change.
PREVIOUS WINNERS
n/a
Last edited: