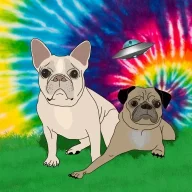 ✓ • Mythical
Badministrator
Messages

7,081
Upvotes Recieved

12,932
Location
First Name

Tyler
Truck Year

2017
Truck Color

Quicksand
Truck Grade

Off-Road
Cab & Bed

Double Cab, Long Bed
Transmission

Automatic
T3G Member

#1
Getting ready to put the order in for our T3G stickers but I need a few opinions first.

I don't love our logo because it doesn't feel that unique or recognizable. What do you guys think about it? I might eventually see if we can get a completely new logo design some day. But for now it's what we have to work with, so...

If you are gonna put a T3G sticker on your rig, would you prefer if it did or didn't have the "3rd Gen Toyota Tacomas" line under the logo? Also, would you guys be cool with the red in the logo being red or would you want that part to have color options?

Any other ideas would be helpful. I'm thinking it might have that same dark grey background and a white and/or red outer border. Thanks!