6️⃣ Aficionado
Tacoma3G Supporter
Tacoma3G O.G.
Local time

9:03 PM
Messages

152
Reaction score

761
I was able to get in on the 2018 tax time sale SOS Concepts was doing this year. I decided on them for a couple of reasons, manly for the price point with the sale, also their proximity to my location made shipping quick and not as expensive, and they had some really great reviews on their products. I order the sliders with the fill plates and 0 degree angle for the Kids to be able to get in the truck easier. This was important for future suspension upgrade plans.
Bring the new sliders home: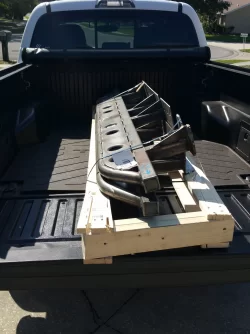 When I picked them up from the freight location the guy helping me load them on asked if I was doing a Jeep build, after I told him they were for the Tacoma he had a puzzled expression on his face and just said "okay".
After cleaning: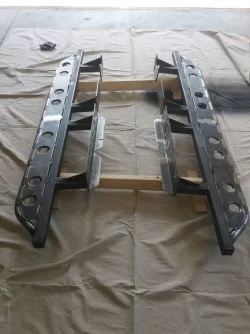 Once I had the sliders out and setup in the garage, I used Turpentine to clean them thoroughly.
Primer Coats: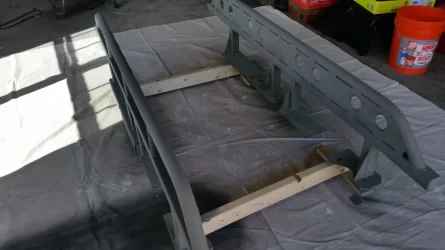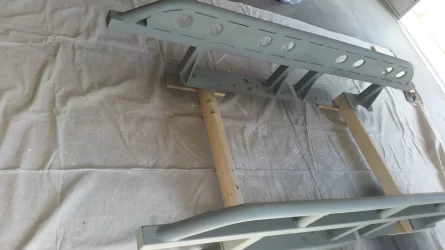 After the cleaning I applied two coats of Rust-Oleum Self Etching Primer.
On the side of the brackets that attach to the frame, I used Krylon Indoor/Outdoor Flat Black, I didn't want a textured surface going up against the frame.
Truck Bed Coats: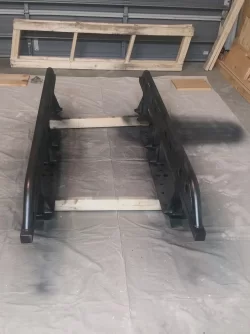 I applied four coats of the Rust-Oleum Truck Bed Coating, Of note, this has a lot of over spray and everything in my garage now has a fine dusting of truck bed liner.
Install: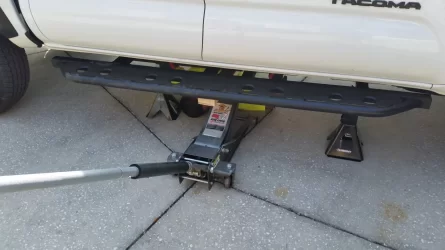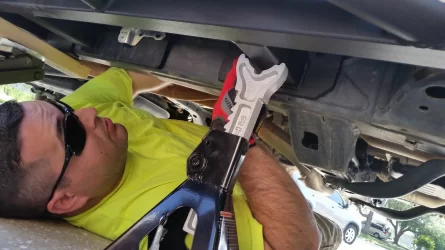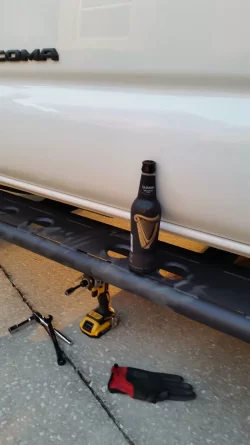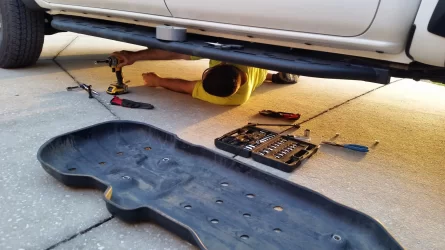 The install was easier and quicker than I expected, there is a great detailed install walk through by pwalnut on TW. I was mostly able to do this on my own with a bit of help from the wife. As you can see in the last photo, I had to drop the gas tank cover to get to two of the bolts on the drivers side.
Test Drive: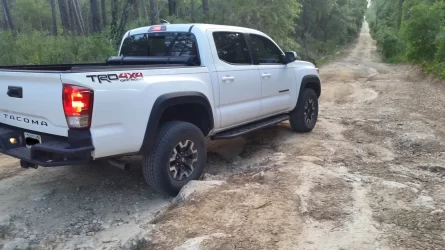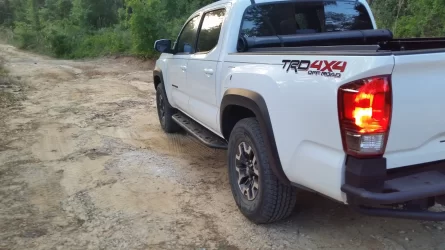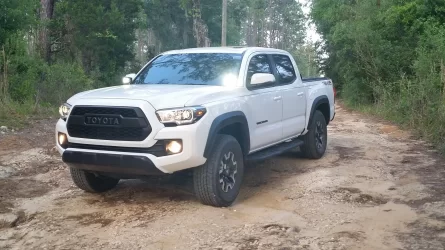 Overall I am very happy with quality of these sliders from SOS Concepts, and would purchase other items from them in the future.