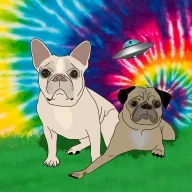 T3G Level: Legendary
Badministrator
T3G O.G.
Messages

5,314
Location
First Name

Tyler
Military

Marine Corps (Vet.)
Build Thread
T3G Member

#1
I showed Ed all the comments about making it lower and we've decided to listen to the people and drop it a half inch. This is going to put between a 0.5"-0.75" gap between the bottom of the rack and the top of the soft topper.



We've never maxed one out, but I'm confident that it will hold more weight than the bed rails on the truck can hold.

Also, if anyone wants to buy the prototype pictured above for a 2nd gen Tacoma, let me know! If you want it, its yours for $500 + shipping! If you want it powder coated, I can get that done for you for $200 extra. DM me if you're interested. MSRP price on these will be closer to $900, this is a one time prototype deal.
The prototype will fit a 3rd gen the same, correct?