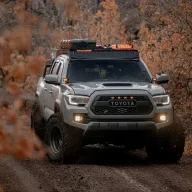 Messages

51
Location
First Name

Chris
T3G Member

#6,204
Alright everyone; I just got the Desert Does It seat jackers with accesory mount... My plan was to attach my Safariland 6390RDS hoster to it via their QLS fork system, that way I could both swap for other hosters running the qls, as well as pull it off and run it on my range belt without hassle when I go out, and just have it in a convenient location in the truck when I'm driving around.
Here is the dilemma... my dumb arse didn't think about the overhang of the seat when it is slid into driving position, so while I'm definitely keeping the system for comfort while driving, my handgun mounting idea is out the window as it sits.
My solution... although it is a pretty popular system, there seems to be no adapter plate on the market that would let you combine a RAM ball mount with a QLS fork. If there were, I could still use the DDI plate as planned with a diamond ram base, a short arm to push it up and forward away from ground and seat, and then the female qls receiver with the ball adapter. I'm thinking about whipping something up in cad and getting one cnc'd out of aluminum or potentially I'll just 3D print it myself which would likely be strong enough if I used the right material. Would any of y'all be interested if I were to expand the production run? If so, do you have a preference on material?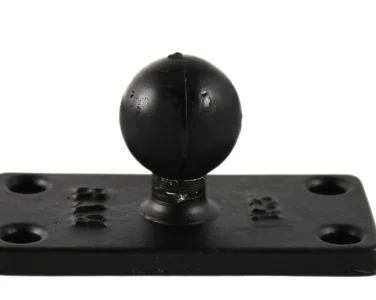 +
=Very Yes