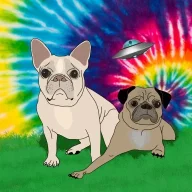 🔟 Mythical
Badministrator
T3G Member

#1
Messages

8,227
Reaction score

16,901
Age

30
Location
Instagram
YouTube
2017 Quicksand Off-Road Double Cab, Long Bed Automatic
(Build Thread)
If you didn't notice, there's rotating 3rd gen photos at the top right of the forum. These are members' trucks, and I can add in as many photos as we can get. Just drop your photo in this thread or link to your post on Instagram and I'll add your rig to the rotation. I'll probably update the rotation on a weekly basis. I hope you guys dig this little feature as much as I do.
We also have random slogans at the top of the website that change on each page refresh. The idea is to add some flavor, humor, and personality to the site. They can be sarcastic or inside jokes between members. I can add as many as we want into the rotation, so whenever you think you have one worthy, drop it in this thread and I'll probably put it up.
Current list:
3rd gen burritos are better!
"I should've bought a Jeep", said no one on T3G.
Entune is the best feature on the Tacoma.
Tacoma3G.com: the best 3rd gen forum. (Well, we're the only one, so...)
Someone should enlighten Tyler on the importance of rock sliders.
What's the point of rock sliders? Seriously.
Did switching to 35" tires effect anyone else's gas mileage?
I'm just here for the Controlled Chaos forum.
Do you even crawl control, bro?
I sold my cement TRD Pro when it stopped being an exclusive color.
Will sell food for Tacoma money!
Will this void my warranty?
Could use more cup holders!
I hear they're making a diesel!
I bent and scraped my mudflap, now what?
Remember: When you send it, be sure it doesn't return to sender.
Sorry, our techs could not duplicate the problem.
Do you rub?
Wait, what? Couldn't hear you over my leaf springs.
The only 3rd gen Taco forum... with 1st and 2nd gens, Tundras, 4Runners, Land Cruisers, and a Lexus.
Should I get running boards or sliders? Do running boards give protection?
What is a CMC and do I really need new UCA's?
Last edited: