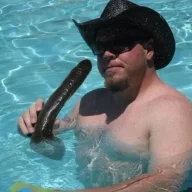 ✓ • Diamond
Tacoma3G O.G.
Messages

449
Upvotes Recieved

882
First Name

Corey
T3G Member

#697
i'm basically a 44 year old toddler who colors and draws shapes for a living. i've got two stupid dogs, an annoying wife a bunch of early 90's midwest hardcore records, i like furniture from the 60's and i really dislike milkteacoma
my truck is stupid.
Last pic of the previous set-up w/ trailer in-tow.
Squishy Shit
Fuel Zephyr beadlock 17x9 et12​
Falken Wildpeak AT03 285/70r17​
Fox 2.5 DSC front / rear​
Icon RXT leafpack​
Timbren active bumpstops (front and rear)​
Icon UCA​
- Dirt King boxed UCA and LCA​
- Archive Garage hammer hangers​
​
Body Condoms
Pelfrey Bilt Front / mid / /rear / fuel skidplates​
Pelfrey Bilt sliders​
Perfrey Bilt High clearance rear​
Relentless Fabrication Stealth front bumper​
​
Makeup
Gloss Anthracite wrap​
Alu Cab Canopy Camper​
ARB shadow awning​
Pelfrey Bilt battery cage​
Pelfrey Bilt electrical panel mount​
SR Grille​
​
Lumberjack shit
Smitty Built XR2 12K lb winch​
Powertank 10lbs on-board air​
​
Fat kid shit
Snowmaster lowror 56 fridge​
dunn & watson fridge slide​
morryde trail kitchen​
​
​
Daytime / nightime
Squadron Pro fogs / cornering lights​
S8 bumper light​
S2 Pro reverse lights​
​
Things that can hurt you
Switchpro 8100 w/ SDHQ oanel​
Optima Group 31 - engine bay​
Optima Group 27 X2 (solar set-up)​
Renogy 40amp MPPT Controller​
Renogy 150 watt solar panel​
2X- Buggywhips 4' led under awning lights​
Because of all of that also carry a mymedic FAK kit,​
​
Guts
Katzkin leather interior​
OEM Audio + system w/ single subwoofer​
Hondo Garage phone mount​
​
Lets make my truck even slower
Currently building a trailer similar to the Patriot Trailers TH470. Trailer will keep tent mounted, dirt bike storage below. Infront of the bulkhead i'll have additional power and likely move the fridge. Suspension is Timbren SAS independent axleless.​
​
I think thats it for all the shit i've wasted money on.​
Last edited: