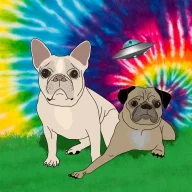 T3G Level: Legendary
Badministrator
T3G O.G.
Messages

5,616
Location
First Name

Tyler
Military

Marine Corps (Vet.)
Build Thread
T3G Member

#1
I want to bring up an important topic regarding
mental health
.
Mental Health and the State of the World
The world, and more specifically our country, is obviously in a state of gloom right now. Bringing this up in a message coming on a Tacoma website might seem odd at first, but I don't think it actually is.
If you are not aware, we have a
no-judgement forum thread about mental health
and it has been receiving some extra traffic lately; a double-edged sword in a way. We have a handful of members that have been directly affected by the pandemic, wildfires, and unusual work circumstances. The toll it's taking on our members' mental health is clearly significant.
I know the open discussion method of coping and/or venting is not for everyone, but I invite you to read through and consider sharing your situations in this thread. I think opening up within our little community can give some sense of comfort for some. We've even been sharing advice on how to potentially overcome or at least diminish some of these real-life issues as well.
Lastly, as someone with years of relentless mental health issues and plenty of failed and successful attempts at resolving them, I think I have a lot to offer if you'd like to have a personal discussion with me, or just vent and have someone listen. If that's something you're open to, you can either message me on the forum or contact me via email and I'll give you my phone number if you'd prefer to text/call.
I understand that our country is a bit chaotic right now and the last thing you might have time for is T3G. But, if you like to use T3G as a bit of a break from reality, there are some cool contest prizes up for grabs right now (with plenty more coming in the very near future); the 50k forum posts contest and Rig of the Month are still open for anyone to take the wins!