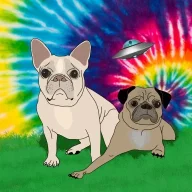 T3G Level: Legendary
Badministrator
T3G O.G.
Messages

4,875
Location
First Name

Tyler
Military

Marine Corps (Vet.)
T3G Member

#1
I love organizing things. I have been working for two full days to revise our forum structure. It is still a work in progress, but since a lot of it is noticeable now, I figure I should ask if you guys want anything changed. Since I am not done, some of what you see is not fully functional yet, especially all of the thread prefixes.
What I have done:
Moved some forums around.

There is no more tutorial section. Tutorials are now labeled with thread prefixes and can be found in the sections that the tutorial is relevant to. This applies to reviews as well.
The Tacoma photo section is now its own forum on the main page for more visibility.
Gearing and locker topics are in with the suspension and tires section because it makes sense.

Rewrote most of the forum descriptions. I think they sound much better now.
Changed the Rig of the Month contest text on its forum title and sidebar title to the orange color that RotM users have.

Added a small icon to show if RotM is open or closed.
Added a RotM list of previous winners thread.

Heavily revised and made use of the thread prefix system.

You will now see many more prefix opens in each section. Every thread will eventually be labeled with an appropriate prefix. You can then click the prefix to show all threads that are using that prefix.
Revised prefix colors; focused on using the colors of actual Tacomas. This is still a work in progress.
Added clickable prefix buttons on the forum homepage. Same idea -- click one and see all threads in that category.
Added the ability to select more than one prefix per thread. This has two main purposes:

You can choose the relevant prefix and then a secondary one if you have a special type of post. Example: [SUSPENSION][TUTORIAL]
In the marketplace, you can choose your region and also add if you are willing to ship. Example: [WEST][WILL SHIP]

There will eventually be a "Categories" drop-down menu at the top of the site (where "Home" is) that will use this prefix system to help users navigate through discussions.
Here is a screenshot of the new homepage, although it still needs some tweaks: (click to enlarge)
Here is one of the old forum for reference:
I know most members only visit the forum from their phone, so you actually won't see most of the homepage changes. But for those who do use desktop, please let me know what you think. I want to make the prefixes a little smaller on the homepage but I haven't figured out how yet. I also don't know if I like all the colors or not. I was thinking about making them all one color which would use the color of the theme that you're using.
Last edited: