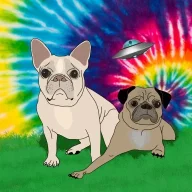 🔟 Mythical
Badministrator
T3G Member

#1
Messages

8,227
Reaction score

16,901
Age

30
Location
Instagram
YouTube
2017 Quicksand Off-Road Double Cab, Long Bed Automatic
(Build Thread)
UPDATE: THIS FUNCTIONALITY IS TEMPORARILY CLOSED!
I've been using https://tyler.tacoma3g.com to directly link to my build thread and I'd like to open this open to everyone.

So, if you'd like a custom URL for your build thread, let me know what you want it to be (CUSTOM.tacoma3g.com) and I will create it for you. It can be whatever you want if it's not already taken.

All I ask from you is:
You are a "

T3G Supporter

" member. This might open up to everyone in the future, but for now I wanna try it this way.
If you use this URL to display your build thread somewhere else (like your Instagram profile), post back with a screenshot or something just so I can see that people are actually digging this.
When you make your request, please also add the link to your build thread.

Currently in use and not available:
jay.tacoma3g.com
jerry.tacoma3g.com
josh.tacoma3g.com
mike.tacoma3g.com
nobody.tacoma3g.com
primo.tacoma3g.com
runnin4tacos.tacoma3g.com
sean.tacoma3g.com
tyler.tacoma3g.com
villageidiot.tacoma3g.com
yakingilz.tacoma3g.com
Last edited: