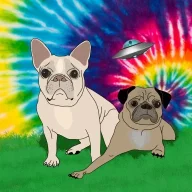 T3G Level: Legendary
Badministrator
T3G O.G.
Messages

4,875
Location
First Name

Tyler
Military

Marine Corps (Vet.)
T3G Member

#1
To everyone: I really appreciate your kind words, as usual. I'm not sure if I say that too much. But you guys keep me going.

To clarify, this wasn't really me asking if I should start putting ads on my stuff. Because I'm not going to, period.

This was more of me wanting to know if I am an actual idiot or if I'm doing something right with my decision.

Also, as far as making money goes, I'll say this: I didn't create T3G to make money; I did it as a hobby of mine. I've loved forums since 2004, and I have always wanted to have a popular one to be proud of -- one that would help other people with whatever they need (in the niche). However, making side money from the sticker and patch sales, and the Amazon affiliate links (that don't do much, lol), is pretty passive and not obstructive to anyone's experience on the forum or Instagram. Also, by having a supporter account (blue name), you don't gain anything that normal members don't have, with the exception of not needing 10 posts for RotM. The reason for that is not because I'm not thankful for your donation, but because I want everyone to have the full experience without anything being hidden behind a paywall.

Lastly, the passive money made does pay for the server and gets used for RotM prizes when they aren't sponsored, and other giveaways for forum and IG milestones. The more there is sitting in the PayPal, the more I can give back with better and bigger stuff. I know we did t-shirts and hats once, and they are still highly requested, but they are so dang hard to create in decent quality. The shirts I have, I don't even wear, because they sucked. I do wear the hat though.