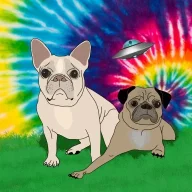 T3G Level: Legendary
Badministrator
T3G O.G.
Messages

4,882
Location
First Name

Tyler
Military

Marine Corps (Vet.)
T3G Member

#1
I regularly decline paid ads and partnerships on my IG account. I also keep the forum 100% ad-free, despite offers. (Forum vendors are not obstructive ads; they are community members).

While I appreciate the offers, I do not want to push paid advertisements. I also don't want influencer partnerships for my own truck. I believe this makes the quality of my IG and forum above average. I HATE going to a website covered in ads. Or seeing paid influencer bullshit all over IG (NOT talking about having a personal relationship with the owners/employees of a brand you support, which is different).

This is a genuine question: Are my views on this appreciated by IG followers and forum members? Or am I an idiot that should be using my traffic for my own gain, because I "deserve" it (—not a sarcastic question). Let me know.