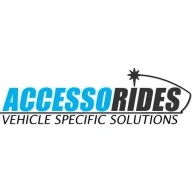 T3G Level: Bronze
Authorized Vendor
Messages

12
First Name

Jim
T3G Member

#3,086
Hey guys! Just wanted to share our latest promo for anyone looking to add a tailgate lock to your Tacoma. We are offering the Pop N Lock PL8535 which fits the 2016 - 2019 Tacoma and we are including our plug and play harness at no charge! That's a savings of $39! Just add both the PL8535 and the Tacoma Plug and Play harness to your cart and use the discount code 3GPNLPROMO at checkout.
For anyone who isn't familiar with it, this will allow you to lock and unlock your tailgate along with your doors. The tailgate will lock when you lock the doors, and unlock on the 2nd press of unlock along with the passenger doors.
Pop N Lock PL8535:
https://accessorides.com/products/p...oyota-tacoma-2016-2019?variant=19034423722041
Plug & Play Harness:
https://accessorides.com/products/p...a-tacoma-2016-2018-kit?variant=18729991405625
Promo will run until June 15th or until we run out of stock whichever comes first! Thanks let us know if you have any questions!