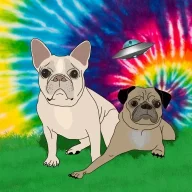 ✓ • Mythical
Badministrator
Messages

6,306
Upvotes Recieved

10,248
Location
First Name

Tyler
Truck Year

2017
Truck Color

Quicksand
Truck Grade

Off-Road
Cab & Bed

Double Cab, Long Bed
Transmission

Automatic
T3G Member

#1
I'm thinking about hosting another forum posting contest. Basically, the member that makes the most posts from date Y to date X will win something cool.

For those of you that remember the last one, do you think you'd participate? Or do you feel that these are hard to win due to some members having more time IRL to dedicate to this? Do you have any suggestions for a posting contest to make it more fair or exciting?

I'm open to ideas but I would prefer the ultimate goal of the contest to remain as creating more discussions around the forum. Other than that, I'd be willing to spice it up if we can.

-----

Edit: Or, how about a single post that answers a few questions and the winner is chosen either by the story I liked the most or the story that you guys voted for?

Some questions could be:

What is your car/truck history before your Tacoma? Did you already have similar hobbies or is your Tacoma your first step into the 4x4/gearhead world?

How did you end up choosing a Tacoma? What are some of the other options you looked at? Did you have a cool car-hunting/buying experience?

What did you quickly learn about your Tacoma after you bought it? Things you started to love or hate that you didn't necessarily expect when you chose a Tacoma?

What are your goals now that you own one? Do you have planned must-have mods or must-see destinations or are you content with where you're at?

Money aside, what would be your perfect setup as far as mods go?

Anything else you'd like to add...
Last edited: