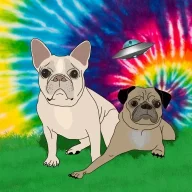 • Paragon
Badministrator
Tacoma3G O.G.
Messages

6,200
Upvotes Recieved

9,970
Location
First Name

Tyler
Truck Year

2017
Truck Color

Quicksand
Truck Grade

Off-Road
Cab & Bed

Double Cab, Long Bed
Transmission

Automatic
T3G Member

#1
What is that military jargon near your username, you ask?
It's our fun little forum ranking system. The ranks are based on the amount of "likes" received your account has (think: upvotes). Every time another member hits the 'Like' button on your post, you gain a point. When you hit a new threshold, you level up in rank.
Do these ranks actually do anything? Nope, they're just here for extra flavor.
The structure works like this:
I • Recruit

0 total upvotes on your account

II • Private

1 total upvotes on your account

III • Private First Class

50 total upvotes on your account

IV • Lance Corporal

100 total upvotes on your account

V • Corporal

250 total upvotes on your account

VI • Sergeant

500 total upvotes on your account

VII • Staff Sergeant

1,000 total upvotes on your account

VIII • Gunnery Sergeant

2,500 total upvotes on your account

IX • Master Sergeant

5,000 total upvotes on your account

X • Sergeant Major

10,000 total upvotes on your account
-----
Fun fact... For the first couple of years the forum was online, we had different verbiage that no longer exists:
0 - Lurker
1 - Bronze
50 - Silver
100 - Gold
250 - Platinum
500 - Diamond
1,000 - Onyx
2,500 - Grandmaster
5,000 - Legendary
10,000 - Mythical
Last edited: