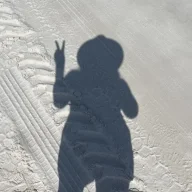 I drive a Jeep...
The Wife
Tacoma3G O.G.
Messages

34
Upvotes Recieved

84
Location
First Name

Paige
T3G Member

#2
What's up Taco dudes? I'm probably the only member here without one. Why? Because I have a Jeep JKU. Why? Because it has a solid axle and your cute little Tacos don't.
Just kidding, Tyler told me to say that. I'm his wife and he wants me to use the forum. What am I supposed to do, trade the Jeep in for a Taco?
I love his Taco as much as he does, but we also have a 2013 Jeep JKU that has been across the country and off the beaten path many times over, including Easter Jeep Safari in Moab.
He also has a 1984 Chevy K30 (military truck) that he is neglecting cause of his Taco obsession.
Anyway, if you guys have other rides, post some pictures!