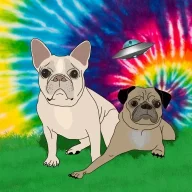 ✓ • Mythical
Badministrator
Messages

7,059
Upvotes Recieved

12,860
Location
First Name

Tyler
Truck Year

2017
Truck Color

Quicksand
Truck Grade

Off-Road
Cab & Bed

Double Cab, Long Bed
Transmission

Automatic
T3G Member

#1
Super stoked.

Those of you that are here reading this, thank you for your support and motivation to push me to create this baby beast. I invited you guys to join early because like I've said a few times before, I want this to be OUR community - not mine. I want it to be how you all want it to be. And by inviting you in during my planning and setup phase, I will be able to get instant criticism and suggestions from you guys so that when we do open to everyone, we have a solid product to present.

That being said, this is kind of like a beta version so there will be constant moving parts and probably some weird glitchy shit happening sometimes. Also, all the forums except this one are closed for posting and the intro/build thread forum. My reasoning for that is because the sole purpose of the soft launch is to focus on the structure and design of the forum. The intro/build thread will be open so you can get an early start on your own build threads because I know that can take a while to create.

I'm not sure yet, but I was thinking it would be kind of cool if you guys had a permanent banner under your name that says "founding member" or something like that.
Last edited: