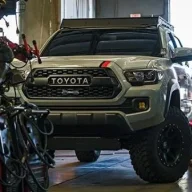 = VI • Diamond
T3G Supporter
Messages

558
Location
First Name

Sean
T3G Member

#644
Am I the only one that has been wishing there was page navigation at the top of each thread?

I've found myself having to scroll to the bottom of a page many times to either get to the next page, or to the last page, etc. I just find it a bit of an annoyance.

What does everyone think of this suggestion?