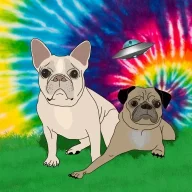 ✓ • Mythical
Badministrator
Messages

7,248
Reaction score

13,605
Location
First Name

Tyler
Truck Year

2017
Truck Color

Quicksand
Truck Grade

Off-Road
Cab & Bed

Double Cab, Long Bed
Transmission

Automatic
T3G Member

#1
Nerdy announcement incoming:

I just made a server-side change/upgrade to our forum that should give us slightly faster loading speeds (I don't think it was slow to begin with, so you might not notice this). Additionally, and more importantly, the website is more securely protected on this new system, which doesn't necessarily mean much for you guys, but it does give me some peace of mind and I'm stating it here for the record.

Going forward, I have a bigger website related announcement coming and I'm brewing up our next product giveaway, which will be based around our 20k forum posts milestone, so stay tuned for that.

As always, thanks for the support! It wouldn't be a website if it weren't for you guys!