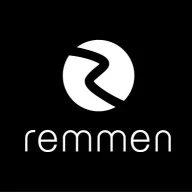 remmenbrakes.com
Authorized Vendor
Messages

26
Upvotes Recieved

64
T3G Member

#2,180
Hey guys, we are currently looking for brand ambassadors with Toyota vehicles, specifically 4runners, Tacoma and Tundras, we have 10 spots to fill for this coming season.

What we are looking for:
- Active members on social media platforms, instagram, Facebook, we want to work with you to reach out.
- You don't mind get your truck dirty! we need real life feedback on our brake pads, we've updated our formula for our new semi metallic and ceramic pads, we've done significant testing on the brake dyno and we are very happy with the results.
- Photos, videos!

What do you get in return by being an ambassador?
- 40% off our brake rotors, both B100 (plain coated) and B130 (cross drilled/slotted and coated)
- 40% off on our brake pads, both semi-metallic (better performance) and ceramic (no dust) formula for our Toyota trucks applications.

Want to be part of the team? send us a PM!