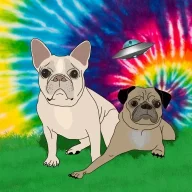 ✓ • Mythical
Badministrator
Tacoma3G O.G.
Messages

6,215
Upvotes Recieved

10,004
Location
First Name

Tyler
Truck Year

2017
Truck Color

Quicksand
Truck Grade

Off-Road
Cab & Bed

Double Cab, Long Bed
Transmission

Automatic
T3G Member

#1
Sorry for the crap screenshots. Doing this all from my phone while I'm at work, lol.
Select your military service via your account details page (active or retired). You do not have to if you don't want to.
https://tacoma3g.com/account/account-details
You can also now give yourself access to view the NSFW Controlled Chaos forum. This is in your account preferences at the bottom. Let me know if it's not working.
https://tacoma3g.com/account/preferences