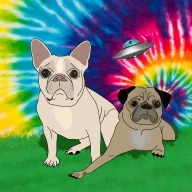 T3G Level: Legendary
Badministrator
T3G O.G.
Messages

5,255
Location
First Name

Tyler
Military

Marine Corps (Vet.)
Build Thread
T3G Member

#1
I decided to add a small little feature to add some flavor to the site and hopefully promote quality content.

There will be a rank under your name/avatar that changes according to how many "likes" you have. This is how it works:

0 - Lurker
1 - Bronze
50 - Silver
100 - Gold
250 - Platinum
500 - Diamond
1,000 - Onyx
2,500 - Grandmaster
5,000 - (secret!)
10,000 - (secret!)

I personally don't think the names are very creative, so if you guys have cooler ideas post them up. Or if the majority thinks that system is stupid let me know and I'll get rid of it.
Last edited: