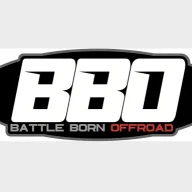 battlebornoffroad.net
Authorized Vendor
T3G Member

#1,075
Messages

191
Reaction score

223
Location
First Name

BattleBorn
Instagram

Smittybilt New and Improved Gen2 X20 and XRC Winches
The new Gen2 series of Smittybilt X2O and XRC winches have been thoroughly updated with heavy-duty features for enhanced performance. The new 6.6HP amphibious motor offers the highest torque in the industry and is connected to a 3-stage Planetary Gear System for increased pulling power and line speed. The X20 Series features an all new integrated wireless remote control for ease of use and maximum versatility.
These SmittyBilt winches are discounted and offer free continental US shipping until 1/31 - 97512, 97515, 98510, 98512 and 98495.
We do carry their whole winch line as well, but the deal is only for these five. If interested in others, please shoot us a PM.
97515
X2O 15.5K GEN2 15500lb Wireless Winch
$599 -
LINK TO BUY
97512
X2O 12K GEN2 12000lb Wireless Winch
$499 -
LINK TO BUY
98512
X2O 12K GEN2 Comp Series 12000lb Wireless Winch
$645 -
LINK TO BUY
98510
X2O-10K Waterproof Synthetic Rope 10000lb Wireless Winch Gen2 with Fairlead
$542 -
LINK TO BUY
98495
XRC-9.5K Winch Synthetic Rope Gen2, With Aluminum Fairlead
$449 -
LINK TO BUY

Need help locating a part? Click here to PM us - lets talk Smittybilt Winches!
BATTLE BORN OFFROAD
FACEBOOK | INSTAGRAM | EMAIL
​