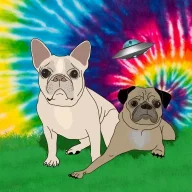 T3G Level: Legendary
Badministrator
T3G O.G.
Messages

5,648
Location
First Name

Tyler
Military

Marine Corps (Vet.)
Build Thread
T3G Member

#1
The next big chapter of my truck is definitely going to require some air bags in addition to the Dakar HD squeak packs I already have. I never really did my air spring research because I never expected to need them. However, my spontaneous change of plans recently means it's time to learn.
I'm looking at the Firestone Ride-Rite kit right now:
https://www.amazon.com/dp/B001FEOSJY/?tag=tacoma3g-20
Anyone have any pros/cons with this kit or know of a better option?
I also heard that because adding these will shorten your travel, there is a small mod you can do to allow you to have them installed without your travel/stuff numbers changing. I don't actually remember where I was reading about that though, so maybe someone will know what I'm talking about and can point me in the right direction.
Bonus thought: I do want to also add a leaf to my Dakar squeakers. I have an add-a-leaf set in my garage for a 1986 Chevy K30. I haven't went out there and looked at it yet, but I wonder if they'd fit? I imagine they're too long, but maybe...