5️⃣ Platinum
Rig of the Month
Tacoma3G Supporter
Tacoma3G O.G.
Joined

Apr 1, 2019
Messages

135
Reaction score

314
Inferno
Hey all, been lurking on the instagram for a while, finally decided to check out the forums. Frequent member of TW (the actual forum, not the facebook group)
I've got a 2016 Tacoma TRD Sport, Inferno, DCSB that I bought on May 1st, 2016. My first ever new truck, owned a '96 Blazer and an '05 Frontier. Also the first vehicle I decided I would build up legit. While my family are "American" car people, I've always known and respected the reliability and legendary quality of Japanese vehicles. After my Frontier only died because I beat the crap out of it, I knew I wanted to stay in the mid-size pickup category, full size didn't fit my needs. At the time there were only 4 mid-size pickups, the GM twins (which were ok), the Frontier (which the 2016 looked identical to my 2005) and the Tacoma. I saw an Inferno in the lot after test driving, fell in love, and after waiting 3 weeks for my order, I got my first ever new truck! Mods started soon after, and I have no intention of slowing down.
Overland Bound: Member #5765
Current Mileage
-73000
Transformation Tuesday!
Here's an updated before and after:
As of 4/8/2019, here's a basic list of mods:
UPDATED
9/15/20
10/10/20
4/12/22
6/5/23
SUSPENSION:
-Toytec 3"Boss kit, rear resi's
-
ARB FK29 Old Man Emu Fitting Kit
-Icon Tubular Upper Control Arms
-Archive Hammer Hangers
-BAMF shackles
-Alcan leaf springs
-Alcan U-bolt flip kit
WHEELS&TIRES:
-Stealth Customs Series Stealth 6's in matte black (x5)
-
BF Goodrich KO2's (275/75/r17) (x5)
-Falken Wildpeak 285/70/r17 x4 (I still need a spare)
OFFROAD/ARMOR:
-Mobtown Offroad sliders (0 degree)
-Relentless Fabrication Summit Bumper w/ Rigid pods/amber lens as fog lights.
-Relentless Fabrication Hi-clearance rear bumper w/swingout
-Relentless Fabrication Front skid plate (not on yet)
-Maxxtraxx
-Dual ARB compressor (expedition essentials cubby mount)
LIGHTING:
-40"Auxbeam
-2 Baja S2 Pros w/amber lens (ditch mounts)
-Meso Ultimate Turn Signals (V3)
-Meso Dome light (V2)
ELECTRICAL
-
Blue Sea Systems ST Blade ATO/ATC Fuse Block
-Shapeways 3 button mount
-100w Renology solar panel
-Interstate deep cycle marine battery, used for auxiliary power (mainly the CSI)(plugged into the solar, separate system-not tied to trucks electrical at all)
ALTERNATIVE STORAGE:
-DECKED system
-Prinsu Cabrac
-x1 Pelican storage boxes
-Caliraisedled bed Molle panel (rear-left quarter)
-Molle panel behind the front seat
-Molle panel on the middle rear seat
-CBI bed rack
-Leer 100R w/Prinsu
-Meso Hex rack
-Rago Fab center console molle panels
-Custom-made 60% rear seat delete (this is a small project-in-process)
COMMUNICATION:
-
BaoFeng UV-5R Dual Band Two Way Radio
-Uniden PRO505XL CB Radio

PERFORMANCE:
-MBRP 3" Cat-back exhaust
-TRD Pro Intake
-Dobinsons Snorkel
-OVTune- running 93 octane performance
-KDMax 9.0
OVERLAND:
-Inspired Overland Lightweight RTT
-Yakima Skyrise RTT
-6" ARB Awning
-4" ARB Awning
-8" ARB Awning
-Overland Pro's privacy tent
-Waterport
-Badlands 12k winch
-CSI Black Ice Fridge/Freezer
ALTERNATIVE AESTHETIC:
-AVS Bug guard
-AVS in-channel window visors
-Bushwacker fender flares
-Rago Fab CB antenna mount
-customcargrille
MISC:
-Redline tuning hood struts
-Tailgate inserts
-plastidipped badges
-Taillight covers
-AJT Key Fob
-Hondo mount
PLANNED FUTURE MODS:
-Full skids
-Re-gear
-Dual Batteries
Various Pictures (at random points in the build)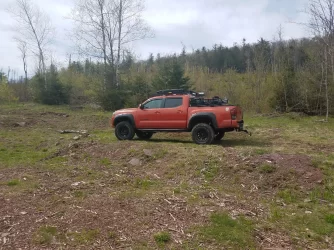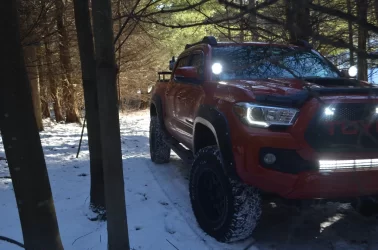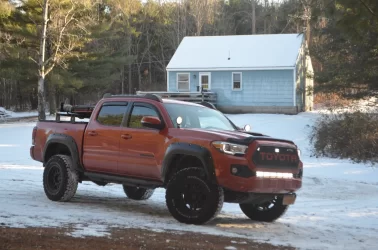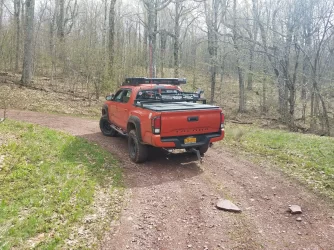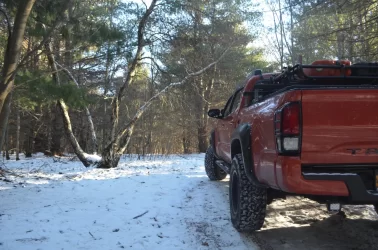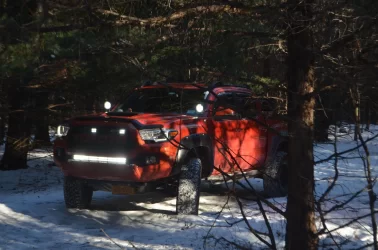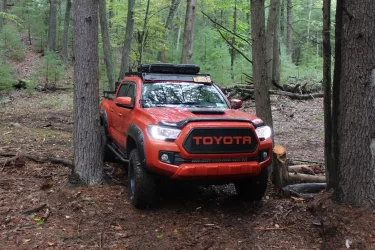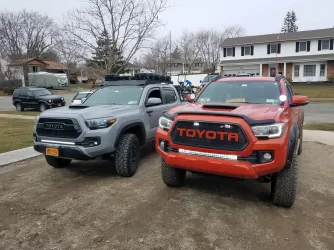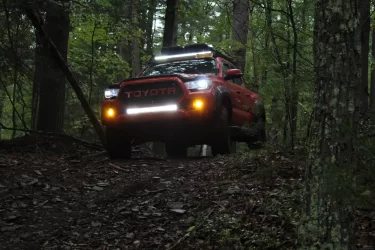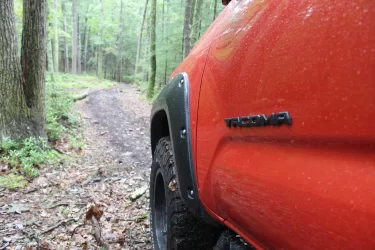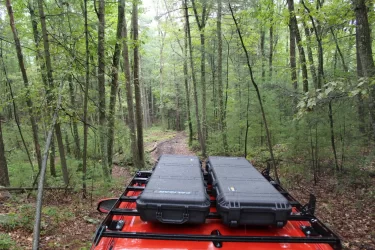 Last edited: