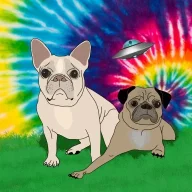 T3G Level: Legendary
Badministrator
T3G O.G.
Messages

4,882
Location
First Name

Tyler
Military

Marine Corps (Vet.)
T3G Member

#1
You guys have given great feedback on our Rig of the Month contest and I'm glad to see everyone really likes its implementation on the forum.
After four months of doing this, pretty much everyone agrees there are two major problems with it:
1. If you don't submit your photo pretty quickly, your chances of getting the most votes are lower, especially if you submit it two or more days after the contest opens.​
​
2. If your truck is stock or close to stock, your chances of getting the most votes are unfortunately lower, which is not necessarily fair. In my opinion, this contest isn't just about the truck. It's the whole scene and vibe captured in the photo.​
After some of the suggestions you guys have provided, the following changes are going to be made to the contest:
1.a. The first few days after the contest opens are now used to submit your photos, but not to vote. The amount of days for submissions could be around 2-4 (let me know). When submissions close, a new thread is created, where I will post all of the submissions at once and then voting will begin.​
1.b. Another option is, instead of using a time frame, we could just limit the amount of submissions per month to 10, for example. However, this option would once again create the issue of the faster you are to submit, the better your chance is of winning. Therefore, I think it should be open on a set time instead of a set amount.​
​
2.a. We are going to have some months where only "stock class" trucks will be allowed to be submitted. This will allow people who haven't had the time or money to heavily modify their trucks yet, a chance to win some money or a sponsored item to get their build going. The "stock class" will be defined as: stock bumpers, stock wheels, no bed rack, no roof rack, hidden winch mounts are ok, tires up to 285/75 in size are ok, lift kits up to 2-3" are ok, lighting upgrades are ok, regular bed caps are ok, cosmetic changes (decals, blacked out emblems, tinted windows, etc.) are ok, any mod that you can't see (interior mods, engine mods, gearing mods, etc.) are ok.​
2.b. Now, do we allow members who have heavily modified trucks to submit older photos from when they were stock? It seems fair to me, but I want you guys to decide that yourselves. If you think yes, vote for 2.b.​
Last edited: