I've been working on this for two and a half years, so it's going to be quite long. I may need to do multiple posts due to image limits.
In the spirit of being prepared for anything I decided a few years ago I was going to buy a truck... which didn't happen until Fall of 2016. While researching and pining over the truck I kept running into expedition threads about m101a trailers and camping / offroading. I decided I really wanted one once I got a truck and started monitoring govplanet.com and Govliquidation.com and the local classifieds.
Well, one came up that I couldn't resist and had to go see for myself. After a few min I was on the phone with my father in law asking him to come by with his F-350 to help me take it home. This was fall of 2015 while I was still driving a Subaru Legacy GT. This is how it looked originally: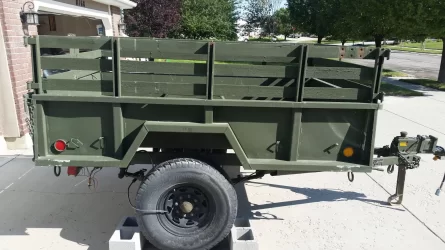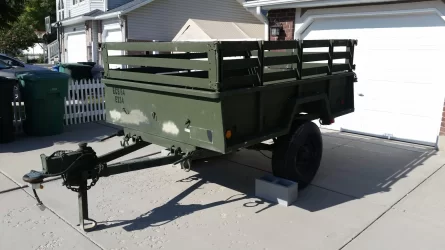 It tracked well, but needed work. First on the list was road-readiness. The tires were in horrible shape and the "tested converted lighting" caused errors on my father in law's dash. I planned out, prepped and designed a new wiring harness, replacing all wiring on the trailer with civilian 7 pin so that it could eventually have electronic brakes. I decided on submersible brake/turn/marking/license plate lights and bough two oval white lights for backup purposes. After measuring, planning, drilling and installation. I then realized that one drop of the tailgate and the backup lights would shatter. I realized that I could put bump stops in the triangular piece on each side in the back that already had holes drilled. Now when I drop the tailgate the stops buffer the momentum and stop the tailgate from hitting anything!
I originally did all the wiring with blade connectors so that I could easily convert between wire gauges and can pull out the lights and replace them at any time without having to redo the harness. When I checked them a month ago I realized my crimping back then sucked and ended up ripping out most of the wiring to put in a central wire box, and loomed everything.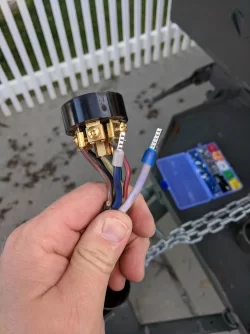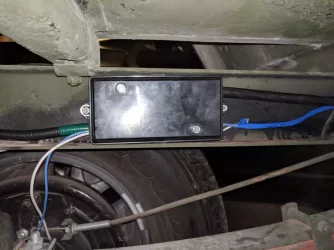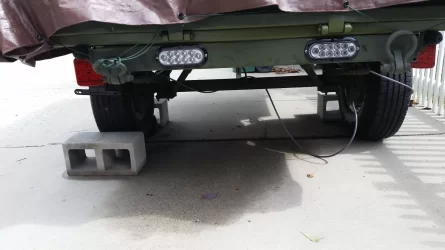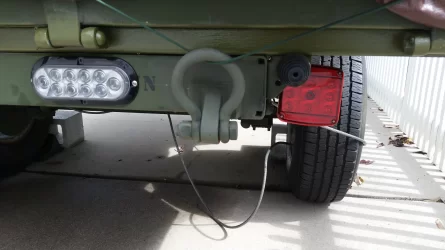 I had my friend Jay come over and we pressure washed the trailer and then bedlined the entire tub, top rail and inside of the tailgate. He works at a local paint manufacturer and was excited with the custom tinting.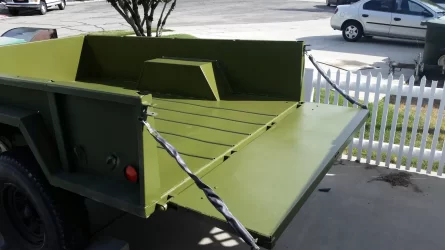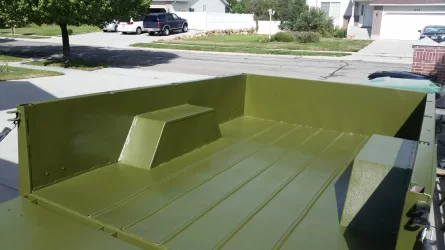 With the bed protected and the outside paint in pretty good shape I decided to renovate / rebuild the racks. Using a Dremel and about 25 cutting wheels I got all the rivets off, piled the lumber and lined up the hardware for prep.
Original shape: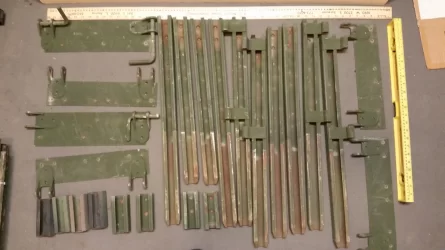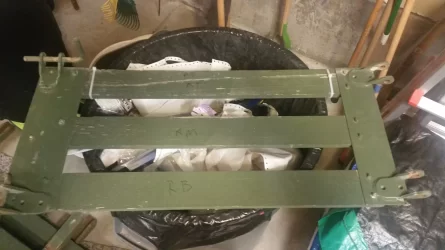 An Engineer friend of mine referred me to the metal finishing company they use and I got a great deal on blast, zinc, and powder coat. Here's the finished hardware: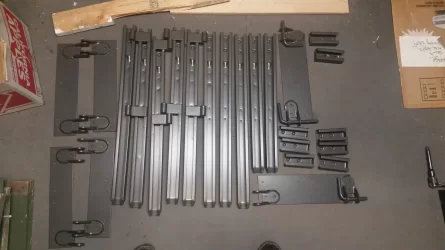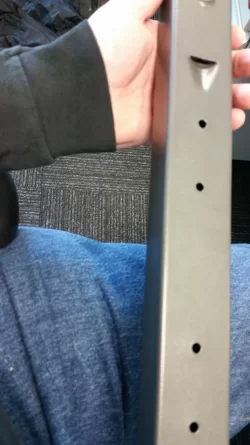 I bought a boatload of stainless t-nuts and along with stainless bolts to mount some western cedar planking. I didn't want to mess with rivets again, and like the idea that at least with t-nuts the inside-facing wood will have a consistent look. I ordered 1x4's and ran then through a planer, router, and sanded the crap out of them. I used this project as an excuse to buy a drill press, orbital sander, and a bunch of bits and had a lot of fun trying to figure out how to do things.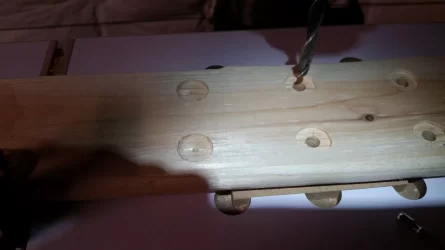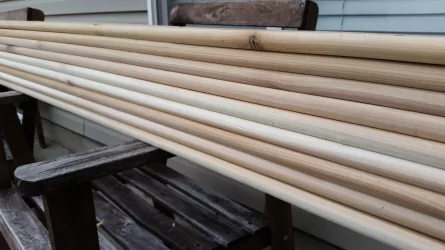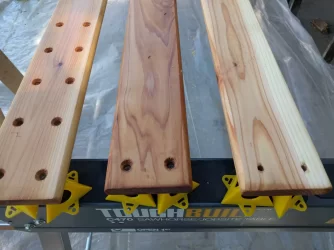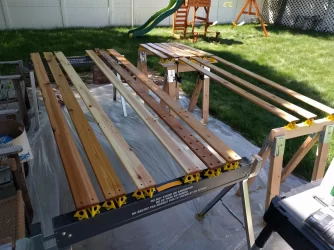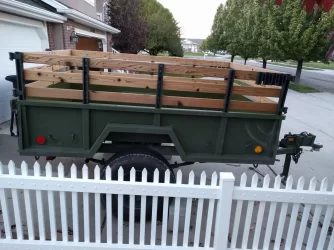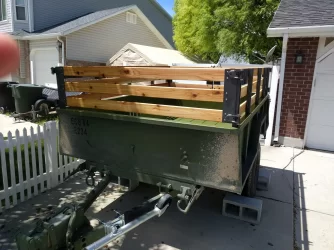 That's not all, just want to see how well this is received before posting more.