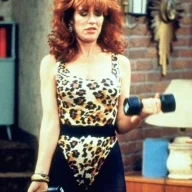 T3G Level: Bronze
T3G Vendor (Onyx)
Messages

18
First Name

Nora
T3G #

855
**We are offering special pricing for those who purchase through PayPal INVOICE ( paypal.me/SimplyMuggle ). **
*This offer is only available through payment sent using the PayPal link provided since it does not consist of any website seller fees.*
*Please select payment for goods/services
if you choose this buying option.*
Wheel decals and center cap inlays together for $30 shipped (Reg. $40)
This includes a total of 30 wheel decals (you only need 24 for all 4 wheels!) and 5 center cap inlays ready to install. The wheel decals come in your choice of glossy black or matte black. The letters, image, and colors of the center cap inlays are customizable.

Wheel decals ONLY for $25 shipped (Reg. $30)
Choice of matte black or glossy black. All wheel decal orders come with 30 decals, you only need 24 to cover your wheels but we supply a few extra for practice or backup.

Center cap inlays for $10 shipped (Reg. $12)
This includes 5 center cap inlays, your choice of letters/image and color, that will replace the hubcap emblem.
Please include your name, address, the finish and color you want, along with your email or T3G username just in case I need to contact you with any questions.
​