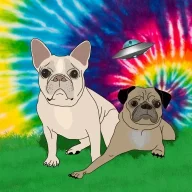 ✓ • Mythical
Badministrator
Messages

7,167
Reaction score

13,294
Location
First Name

Tyler
Truck Year

2017
Truck Color

Quicksand
Truck Grade

Off-Road
Cab & Bed

Double Cab, Long Bed
Transmission

Automatic
T3G Member

#1
Big things for T3G tonight. Our second giveaway begins, and we have our first new staff member,
@Jay
, aka Jacob.
Jay has actually been helping me immensely since I launched the site, all behind the scenes though. He is responsible for getting our link reached out to hundreds of people, over 50 of which have joined in the last 24 hours! He's got the drive to help T3G grow into something amazing and together we have a lot of cool ideas brewing that you will start seeing soon.
Welcome, Jay, and thank you for what you've done and will continue to do.