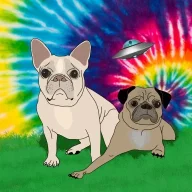 T3G Level: Legendary
Badministrator
T3G O.G.
Messages

4,882
Location
First Name

Tyler
Military

Marine Corps (Vet.)
T3G Member

#1
If you upgraded to iOS 13.4, which just launched, you might've noticed that reacting to posts with a "like" is requiring two clicks instead of the original one.

Prior to this update, hitting like would simply like a post, as expected. A long press would pull up the other reaction options (love, etc.)

Now, tapping like does not like the post, but brings up the reaction menu instead. You then need to select like again, making it two steps to like a post.

This is obviously minor, but in the world of mobile devices, an extra click is detrimental for some, lol.

I brought it to the attention of the forum software developer and they will be looking into it. Expect a fix within a few days/weeks.