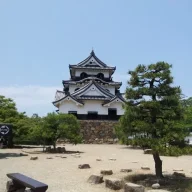 T3G Member

#6,160
Messages

6
Reaction score

7
2020 Magnetic Gray Off-Road Double Cab, Short Bed Manual
I don't know if this has been discussed before, but I'm on the verge of upgrading my TRD Off Road suspension and after reading about everything I can find, I still can't decide the best way to spend my money..

I like the idea, and could possibly budget, something mildly fancy but I don't get to go off road very often. All of the challenging dirt roads and trails are closed. I'm not interested in off road parks as I can't afford that level of modification and breakage.. When I do go off road, it's just mild fire roads trying to find a camp site. I can't drive fast because there is so much traffic now that I can't do more than 25 mph without getting stuck behind a Camry, some Subaru, or a Wrangler.. Why do Wranglers drive so slow on fire roads? I thought the coil springs made those live axles ride smoother.. Topic for another thread maybe….

So what I'm thinking about is a set of 5100s up front and 5160s in the rear to handle the extra damping load of a deaver add a leaf holding all my camping crap.
At most it will be exposed to 30 to 40 mph fire roads with some potholes hit at slower but not too slow speeds. Plenty of time for cooling when I get stuck behind traffic or slow to a crawl around blind corners.

Where I'm still undecided is if I should just get 3rd gen 5100s, possibly 6112s or I'm leaning toward 2nd gen 5100s as a possible extended travel option.
I'm making quite a few assumptions here as I'm working with dimensions posted by vendors for the bilstein stuff, but the Fox numbers come from their site so I hope they're accurate.

Baseline:

3rd gen 5100 (24-263108)
22.22" extended
17.58" compressed
4.64" travel

FOX 880-02-361 2.5 coil-over
22.59" extended
18.04" compressed
4.55" travel

3rd gen 6112
22.5" extended
17.67" collapsed
4.83" travel

Assumption: From what I've read, the Tacoma has about a 2:1 wheel to shock travel ratio. Bump travel is limited by the bump stop. From these shock dimensions I can guess that the bump is engaged before the shock compresses to 18.04", so I'll give a WAG at 18.5" shock length for bump engagement. Just for comparison purposes.

For example: 3rd gen 5100 extended 22.2 minus 18.5 equals 3.7 available compression or 7.4 inches of actual wheel travel.

Due to bump stop we have very similar travel across all three shocks at 8.18" for the fox and 8" for the 6112.

Again, this is with the guess of when the bump engages, so not actual known travel, just for comparison.

Comparison:

FOX 883-02-025 (extended travel) 2.5 coil-over
22.93" extended
18.04" compressed
4.89" travel

Extended 22.93 minus 18.5 bump engagement is 4.43 allowing 8.86 inches of actual wheel travel.

So if I'm close to correct, the extended travel with FOX may be less than an inch.

This is where it gets interesting for me.

2nd gen 5100 (24-239370)
22.56" extended
17.03" compressed
5.53" travel

2nd gen 5100 extended minus 18.5 estimated bump stop gives 4.06 available compression or 8.12 inches of actual wheel travel..
Already more than the 3rd gen 5100..

And here is where I go off the rails.

What if we had a 0.5" spacer above the top hat of the 2nd gen 5100.
This would change our dimensions to:

23.06" extended length
17.53" compressed (still safely under the FOX and 6112 compressed lengths)
5.53" travel (no change of course, but more is usable below the bump stop)

New 23.06 extended minus the guessed 18.5" bump stop yields 4.56 available compression or 9.12 inches of actual wheel travel..
If I've overestimated the bump stop length, then it could be even more travel.

I'm guessing we might need aftermarket upper control arms to make this work, but the savings in shock price could accommodate that cost.

I don't want more than one inch of lift, so if I do this I would leave the snap ring at its lowest setting, and I don't plan to go bigger than 265/75 r16s so alignment and caster shouldn't be an issue. I've read that the TRD Pro has an extra inch of travel, so if that's true I might not even need the control arms.

What do you think?