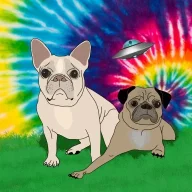 T3G Level: Legendary
Badministrator
T3G O.G.
Messages

4,884
Location
First Name

Tyler
Military

Marine Corps (Vet.)
T3G Member

#1
This is something that I wish we had since day one, but we have it now so I'm stoked nonetheless!
Ever notice when your little alert bell at the top of the forum has a red number on it, 5 for example? So you click on it so you can view who quoted your post or liked your post or whatever it is.
But then that 5 gets cleared out even though you haven't checked on the other 4 alerts yet. Shitty!
But now that is fixed and the alert number will show that you have 4 left and stay that way until you actually read them.
Demonstration: