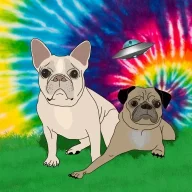 ✓ • Mythical
Badministrator
Messages

7,231
Reaction score

13,569
Location
First Name

Tyler
Truck Year

2017
Truck Color

Quicksand
Truck Grade

Off-Road
Cab & Bed

Double Cab, Long Bed
Transmission

Automatic
T3G Member

#1
Yo! First, thanks for the support and for being a member here. Our community will be better with numbers, so getting the word out about us is paramount. There are different ways you can help me do this, and a few ways not to.
Helpful would be
Posting on your own Instagram about us
Telling your friends that also have 3rd gens
Posting in Facebook groups after you have permission from the administrators
Using our stickers on your trucks or wherever you can
Seeing 3rd gens out in town and letting the driver know what's up
But try not to
Spam other websites or forums about us
Put those stickers where they shouldn't be put
Spam Facebook pages without permission
Spray paint Tacoma3G.com on 3rd gens you see out in town
Thank you! And if you did have people join because of you, shoot me a message so I know you're putting in that extra effort and can get you back in the future.
Last edited: