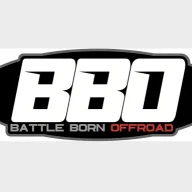 battlebornoffroad.net
Authorized Vendor
Messages

164
Location
First Name

BattleBorn
T3G Member

#1,075

is in stock at Battle Born Offroad..
INFO@BattleBornOffroad.net
Fridge Freezer Summer Group Buy!
Whether you're planning to get away for a few hours or a few days, a reliable cooler is a must. We're sure you will find what you need here. No more digging your bare arms, elbows deep, in ice while scavenging around for a can at the bottom of the cooler; no more water-logged steaks and floating grapes – experience 'Fridge Freedom' with any of these fantastic fridge freezers.
Any of these products will make your lives so much easier when going off-road, camping or coming back from your local store. With any one of these you will be able to load up and head out without having to go and buy ice, not to mention you wont need to worry about ice ever again! We have had customers go off the grid for weeks and keep food and drinks cold and not have to worry about frozen food going bad!
CLICK HERE TO SEE DOMETIC FRIDGE FREEZERS

CLICK HERE TO SEE ARB FRIDGE FREEZERS

CLICK HERE TO SEE SMITTYBILT ARCTIC FRIDGE FREEZER
GB Dates: Groupbuy ends on 6/30
Discount Amount: This discount is the same as last years Black Friday Pricing!
Product Lead Time: MOST products are IN STOCK! After group buy hits 5 orders, all orders will ships in 24-48hrs unless the product is out of stock
Shipping cost: Free freight to the continental USA, contact for elsewhere
Pricing: Please pm with part number you are interested in to get pricing!
​
Need help locating a part? PM us - lets talk Fridges Freezers!
BATTLE BORN OFFROAD
FACEBOOK | INSTAGRAM | EMAIL
​