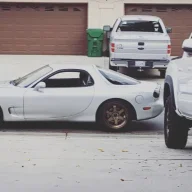 Messages

43
Upvotes Recieved

51
First Name

nevO
T3G Member

#303
Some of us camped in the crappiest place in the world...not by choice, but what are your ECT (Every Camping Trip) essentials for those good ole getaway with the familia. List them and rate them as such (overrated, nice to have, must)

-Waterport (overrated)
-4p Ground tent (must)
-Aqua Tainer 7g (must)
-Teton Queen XL sleeping bag (must)
-Coleman Airbed 8" (nice to have)
-Coleman Classic 2stove (nice to have)
-Coleman Canopy (must)
-Camping chairs any (must)
-Costco Folding Table (must)
-Axe/shovel (must)
-Hammock any (nice to have)
-55qt Lifetime cooler. NO I don't have a yeti (must)
-Headlights and flashlight (must)

These are some of the stuff I carry on a trip...what are yours?