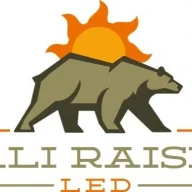 caliraisedled.com
T3G Vendor (Onyx)
T3G O.G.
Messages

259
T3G Member

#28
Sale Of the Month
Hi TACOMA3g!! Starting now we are going to be doing sales on certain products each month! So we are going to kick it off with our Overland Bed Racks first. Please let us know if you have any questions or want to see certain items on sale.
August - 2005-2020 TOYOTA TACOMA OVERLAND BED RACK
10% OFF ALL BED RACKS

https://caliraisedled.com/collectio...sories-racks-molle/products/overland-bed-rack
Hit any adventure equipped for anything with our Overland Bed Rack System. Our bed rack system is CAD designed, CNC cut, bent and welded to perfection providing a seamless fit. Our bed racks are up to 80% aluminum providing a light weight but super strong bed rack for mounting your RTT, Rotopax, tools, recovery gear and more. They also utilize our unique T-Slot design which allows for endless possibilities in mounting additional items to the rack. Combine all these great features with our life time warranty on all vehicle mounting systems so you can drive into the wilderness well equipped.