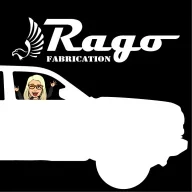 ragofabrication.com
T3G Vendor (Onyx)
Messages

29
Location
First Name

Rago Fabrication
Military

Navy
T3G #

1,338
Hey guys! We have a sale on our
BLEMISHED 3rd Gen Tacoma Bed Channel Stiffeners
! These have slight powder coat blemishes that we want to discount after they go through our strict quality standards.
We wanted to stop by and let you know the benefits of ours being made of stainless steel as compared to mild steel and let you know our design benefits!
What are our bed channel stiffeners good for?
If you have heavy gear and extras such as a roof top tent, bed rack, etc you will want the extra support from bed channel stiffeners. These will provide that extra support you will need with composite beds, which are known to crack.
Why go with stainless steel instead of mild steel?
With stainless steel you know you will never have to deal with corrosion and have a product that WILL last through all your wear and tear without signs of rust. Stainless steel contains chromium oxide which provides a protective skin on the surface of the metal when exposed to oxygen that is naturally corrosion resistant. Meaning NO RUST even without a powder coat finish. While mild steel even with a powder coat done can still be susceptible to moisture in the air through small nicks from normal use.
Functionality of our design.
Our product has been designed for functionality first. Every bend and bolt hole placement has been considered to provide the most support for your truck bed. We have chosen not to add extra holes or aesthetic differences to structurally critical points of our bed channel stiffeners so that they do the job they were intended for.
Our install video right on YouTube and we are always ready to take your call to help with installs over the phone!
We are happy to answer any other questions you have about these or any of our other products.
Tacoma3G members can use the code T3G for 15% off any eligible item on our site!
(Since our Blemished Bed Channel Stiffeners are already discounted the additional 15% off cannot be combined with the sale already associated with this item. Feel free to check around the site!)
https://www.ragofabrication.com/collections/3rd-gen-tacoma/products/blemished-2nd-gen-tacoma-bed-channel-stiffeners