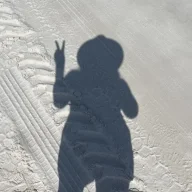 I drive a Jeep...
o|||||||o
Messages

35
Upvotes Recieved

96
Location
First Name

Paige
T3G Member

#2
Hey everyone.
The majority of you who have purchased stickers have received them without issue. However, there are also several of you who have purchased stickers, but not received them. The majority of those cases have been resolved; whether it was due to delay on behalf of
Tyler
and myself, issues with the purchase, or otherwise. But to me, the most annoying are the stickers that have gotten lost in the mail. This unfortunately has happened several times and it's hard to resolve because there isn't tracking info on these items, so there is no way to know where something went wrong. I'm trying to come up with an ideal system to keep track of these sales because they are individually packaged and mailed by hand in our home.
Anyone who has purchased a sticker, and still not received one, please send a direct message to
Tyler
or myself and we will do our best to resolve it ASAP.
On another note, you may have noticed that the stickers have been removed from the T3G Supply site. Another system we will be working on. As of now, stickers can only be purchased here on the forum. (
Click for link
) For now, only the T3G t-shirts will be available on the Supply site.
There are some orders that have not been processed on our end just yet, but I am about to sit down and take care of them.
Thanks again for all the support and understanding!