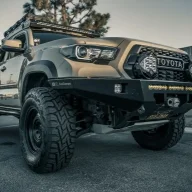 = VII • Aficionado
T3G O.G.
Messages

1,417
Location
T3G Member

#112
As you guys know I'm a YouTuber so that's my main staple but I'm on multiple forums, Facebook groups, Instagram and do have a Twitter account but rarely use that.

I tried Reddit but it's hit and miss so I'm abandoning it.

What are you guys using?