4️⃣ Gold
Tacoma3G Supporter
Messages

107
Reaction score

203
Decided to use Father's Day weekend as an excuse to take the family camping. The kids and I have been out before, but my wife had never been camping without an RV or plumed toilet. Didn't get a ton of pictures, but we had a good time despite it raining from about 7:30pm on Saturday through the next morning.
We chose to check out the dispersed camping area on the south fork of the Tieton River near Rimrock, WA. I love the white noise of flowing water, and thought it might help my two youngest kids during their first forest camping trip.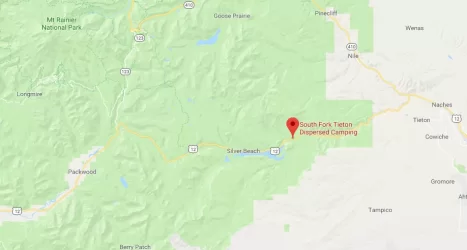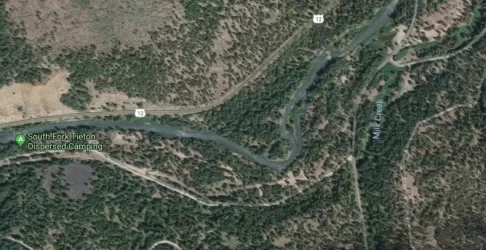 Snagged a quick photo in Mossyrock, WA on the way out.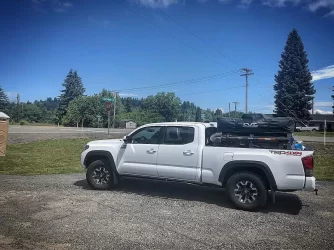 Simple campsite, but it was a breeze setting up the CVT tent. The Mt. Shasta is only meant for 2-3 people, so the kids slept on the ground in a 3 person tent.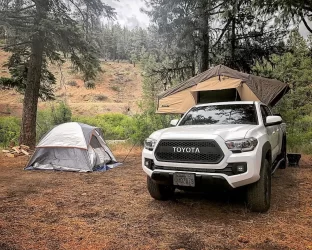 And the only other photos I managed to get were the camp fire/river and the Taco as we were leaving.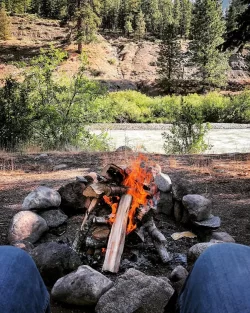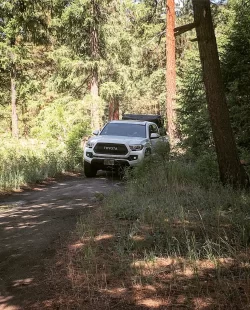 Had a blast, but I wish we had gotten out there earlier. By the time we showed up (2pm on a Saturday), all of the good river access spots were taken by RV glampers. This annoyed me because none of them had kids. I like to keep to myself when I'm in dispersed camping areas, so I didn't feel like having my daughters wonder over to other areas to use their river access. Oh well. It wasn't particularly warm, and the water was near freezing anyways.
Last edited: