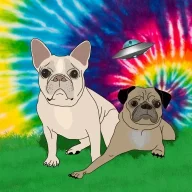 ✓ • Mythical
Badministrator
Messages

6,564
Upvotes Recieved

11,115
Location
First Name

Tyler
Truck Year

2017
Truck Color

Quicksand
Truck Grade

Off-Road
Cab & Bed

Double Cab, Long Bed
Transmission

Automatic
T3G Member

#1
---
Back to another RotM! This month will not have a theme; submit any photo of your truck.
This month's prize will be a $50 gift card to Amazon.com along with a Tacoma3G sticker, an entry into Rig of the Year, and the other flare mentioned below.
Your account needs 10 or more posts to participate in the contest.
---
If you aren't familiar with how the contest works, please read the terms by clicking the button below.
How does it work?
From the 10th to the 13th of this month, you can submit one photo of your truck to this thread (that fits the theme, if applicable), which will become your submission.

On the 14th of this month, I will move all submissions to the voting thread and voting will commence.
On the 19th this month, the voting thread will close and go into a review phase.

During the review phase, I will go through each submission, noting how many votes they received, and I will verify that the member with the most votes is eligible to win.

If the member with the most votes is not eligible, I will move to the runner up, and so on.
Should a tie occur, I will use a random number generator to decide the winner.

You can '

Like

' the photos in this thread if you want to, but they will not count as votes as this is the submission (not voting) thread.
What does the winner receive?
Please read the green text above to learn about the main prize for this month.

A badge under your username stating that you are a RotM winner
Your photo in the sidebar of the website until next month's winning photo replaces it
An entry into our Rig of the Year contest!
Submission Rules
YOU MUST HAVE AT LEAST 10 POSTS ON YOUR ACCOUNT TO SUBMIT A PHOTO.

If you're unable to reply to this thread, it's because you don't have the 10 posts yet. However, if you are a "

T3G Supporter

" (purchased a patch or sticker previously), you will bypass the post count restriction.

Please submit photos that are of high quality and not edited to add a fake background, text, or other graphics to the image.

However, you may edit your photo to adjust lighting, color, shadows, etc.

You can only submit one photo and you will not be able to change the photo you submitted.

However, you may submit a different photo or the same photo again in the succeeding RotM contests.

If you have won RotM contest previously, you are not eligible to enter again until the sixth month after the last time you won. (e.g. If you won in January, you may not enter again until July.)

The forum staff and our authorized vendors are not eligible to enter this contest.

All photos must comply with the Tacoma3G.com Forum Guidelines.

Specifically, this means no political, religious, or NSFW content should be visible in your photo.
Once you have read everything above,

please '

Like

' this post so I know you read and understand it

, then post your photo. Good luck, have fun, and tell your friends!