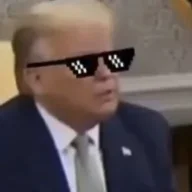 T3G Level: Bronze
T3G Supporter
Messages

7
Location
First Name

john
Military

Air Force (Vet.)
T3G Member

#5,794
hey guys/gals
new to this forum, have tried other forums but the drama got old.
Im a a father of 5, usaf vet, and have work in the refining/pipeline industry for 21 years.
I currently have a 2017 TRD sport, dcsb in Quicksand.
l've only done a bunch of small things so far. Once my tires wear out I'll be upgrading to Bilstein 5100's and Camburb UCA's, and 285 bfg ko2's.
Front 'n rear bumpers after that.
here's my list of mods so far:
-K&N filters
-TRD pro shift knob
-TRD pro grille
-TRD pro taillights
-Meso Stage 2 tail light upgrade
-Meso blackout trim kit
-Meso Baja Designs 3rd brake/bed light (haven't installed yet)
-Meso under headlight color matched trim plates
-Meso blacked out led side mirror markers, removed factory units
-Morimoto fog lights
-FJ cruiser 17" gloss black powder coated steel rims/265/70/17 BFG AT KO2's
-2020 Tacoma bed lights
-Aluminum seat risers for front seats to lift rear of seat up
-Greenlane Offroad 1/4" thick aluminum front skid plate
-Rockford Fosgate 4 speaker upgrade
(haven't installed yet)
-Subaru Kicker tweeters (installed)
-removed all chrome badges and replaced with matte black metal badges. (Deleted the v6 in rear and now only have a "TRD" on back tailgate)
-removed TRD Sport rear fender side decals
-have a spare set of headlights and ready to do my BHLM mod with amber turn covers, and Meso stage 1 amber switchback side markers and morimoto rubber waiting.

now that i read it my own post it is alot albeit little stuff, but it ads up lol

a little about me:
grew up in Oklahoma & SE Kansas.
all my family's out there still. I worked on farms, and learned alot from my Dad and grandfathers. All war veterans.
Dad got me into cars young, and grew up riding dirt bikes, wrenching in cars and wound up really getting into pre-'61 hotrods/customs. Ive built a '31 ford modified roadster hotrod, a '28 ford model a roadster pickup hotrod, and helped build a '61 falcon gasser.
I did a mild custom on my '55 buick hardtop special, and '62 Falcon Ranchero. Helped my friend build a '69 MGB GT coupe hill climb racer and drove that around for a few years. After that i built a '53 Triumph tiger (650cc) rigid tail chopper and sold it before it killed me.
no old cars now, just raising kids and workin to put my wife through college. We hope to move north to Washington or Oregon in the next few years and escape California. We're in the midst of doing alot of home renovation ourselves so thats both fun and challenging but we're learning alot and getting what we don't know from youtube!
I have fun fixing up and restoring 1900-1920's Craftsman/Mission furniture...my favorite home style.
Last edited: