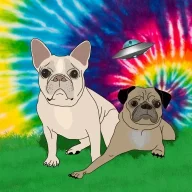 ✓ • Mythical
Badministrator
Messages

6,563
Upvotes Recieved

11,112
Location
First Name

Tyler
Truck Year

2017
Truck Color

Quicksand
Truck Grade

Off-Road
Cab & Bed

Double Cab, Long Bed
Transmission

Automatic
T3G Member

#1
I'm seeing a lot of non-3rd gen owners starting to join the site. I'm stoked about that and really appreciate the support from you guys.

However, to keep the integrity of our niche, I've created this sub-forum to keep the non-3rd gen builds out of the main build forum.

I hope you guys see this as a good compromise and I look forward to checking out whatever other cool rigs or cars you have.